Happy Triangle Friday and First Day of February!
Here is the paper piecing pattern. Note that there is one melon seed applique' added to the top of block to finish.
Sew all of your paper sections.
Assemble the bottom half of the block first, by sewing the 2 paper pieced sections. Then add the 2 (background fabric) side pieces.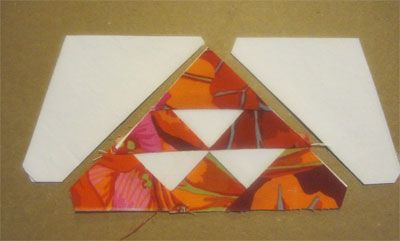 Below you will see the bottom section finished, the top 3 sections and the applique' melon seed has been starch basted.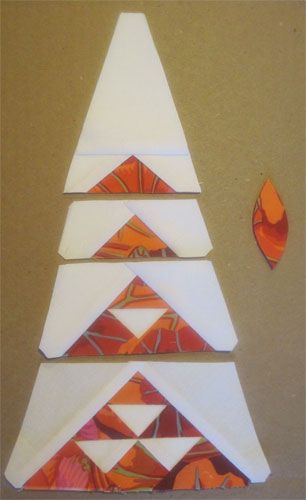 Next, sew sections 2 and 3 together. I've been pressing the seams all in the same direction toward the top of the block.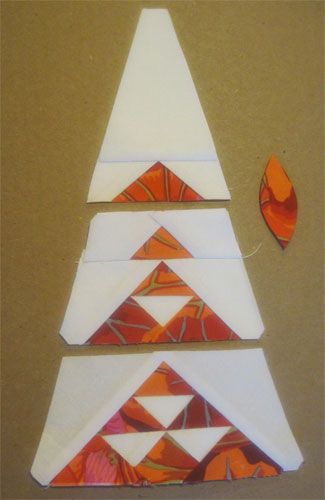 Sew the top section on next then sew the 2 half's together.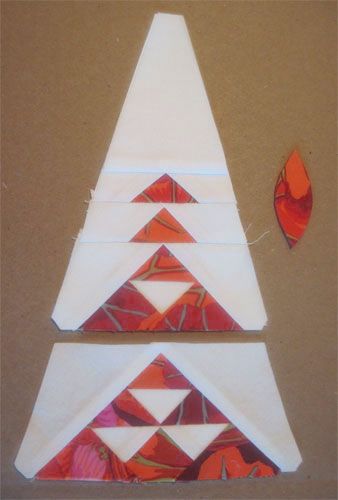 Once the block has been pieced - sew the melon seed applique' to the top section of your block. Trim the block down using your Dear Jane triangle ruler.