This is perhaps one of the most puzzling Jane blocks I've encountered.
Always up for a challenge - I've changed this block up a bit to accommodate easier paper pieced assembly. Please follow the re-designed paper pattern below.
Here is how I divided and numbered this block:
Piece all of your paper sections:
Assemble the center portion first as follows: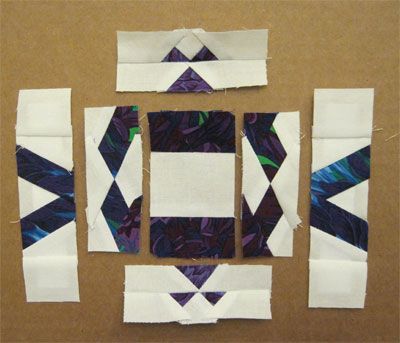 Now stitch the left and right sides on to finish.
Trim block to 5".