Happy Triangle Friday Everyone! I've broken down this block into all paper piecing sections. You will applique' a diamond to the top of the finished block.
If using the Dear Jane software - remember to change the block size to 5" x 8".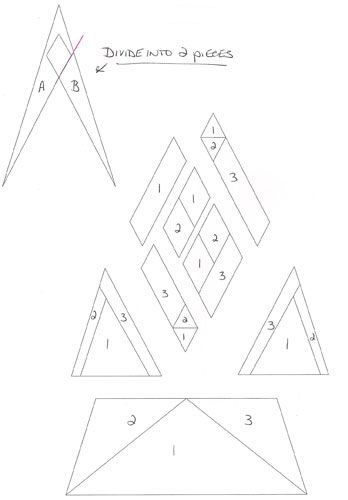 Piece all of your paper sections: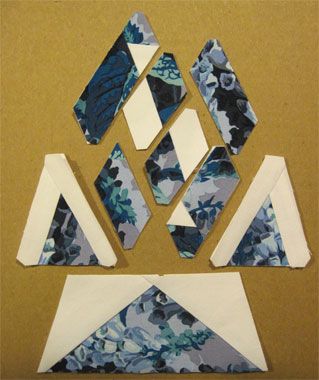 Begin sewing the center diamond section together as follows: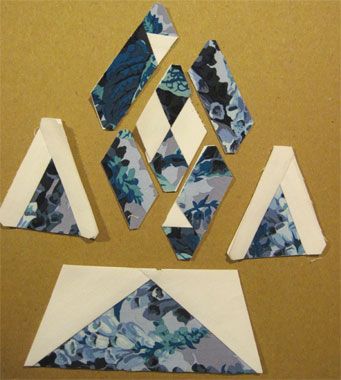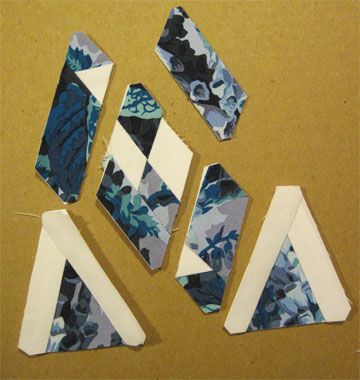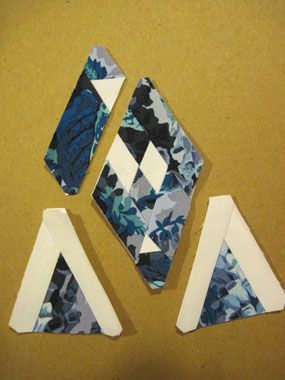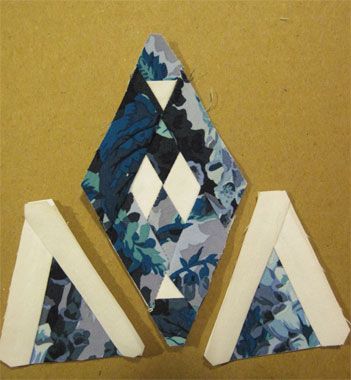 Add the 2 pieced triangle side sections and then sew to the bottom section.
As you can see I got lazy and just cut strips of fabric for the top section. Sew the shortest side on first, trim along the long edge and then sew on the remaining strip.
Attach your applique diamond.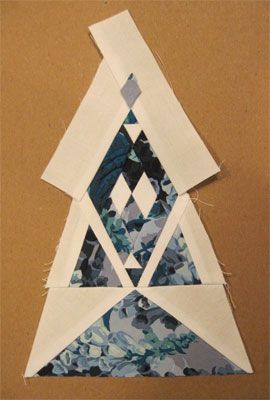 Trim up the block using your DJ triangle ruler.